Have You Bought A New Home Very Recently Your Energy Provider Is OUC
I just purchased a new home myself and went through the experience of working on getting my Energy Rebates from OUC. Our energy provider. It took me an hour but my credit was over $200. That means 2 bills this year are covered. That was worth an hours work.
As a Realtor I am personally always practicing what I preach and when I find out something of value to my customers and for my colleagues I am always going to share it!
In my home just the insulation R38 and higher and the A/C unit 15 Seer and higher qualify. In some new homes the water heater will also be covered. This article is just about the current rebates from OUC. There could be additional Federal credits in some cases too. Be sure to check these.
1.)Make a note of the serial numbers for your A/C unit inside and out
2.)Call Your A/C Installer Company and ask them for an AHRI certificate. They should be able to provide this to you.
AHRI has a site but this is not easy to navigate. You can print the certificate on their site. I would make the call to Dell-Air. Here is the site https://www.ahridirectory.org/ahridirectory/pages/ac/defaultSearch.aspx
3.)You need to have access to your OUC account on the OUC.com site
Go to the OUC website and print out the Residential Construction Rebate Form.
If you can't find this email conservationsupport@OUC.com and ask them to send it.
The rebates you can apply for are the R38 ceiling insulation and the heat pump A/C and possibly as mentioned above in a few instances water heater. From what I have seen in te field as a Realtor just a handful of builders have these water heaters. I know them when I see them!
If you have upgraded your washer and dryer within the last 6 months, basically to a non white one there is also a rebate. You will need the serial numbers for the washer dryer.
4.)Go to the to print the AHRI certificate and print it out
5.) Now for the process
Step 1: Login to your OUC account
Step 2: Find and Click the "Ways to Save Link"
Step 3: Select "Access Rebate and Incentives"
Step 4: Click "Get Started" to apply for a rebate for the account which is in your name.
Step5: Wait while you are redirected to the rebate tool
Select the rebate program for which you are applying OR select "Myrebates" to edit or update a previously started rebate application.
It appears that hardly anyone actually gets to this stage. Someone from OUC comes to your home to do the Home Verification
We are saving over $200 and it is already applied I think it is worth an hour of time to get this rebate.
When deciding on a Realtor be sure to interview a few and make sure you find one who is passionate and knows what is going on in the area.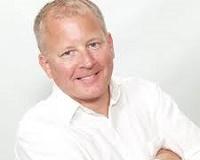 Author:
Allister Lenn
Phone:
407-593-8234
Dated:
January 22nd 2017
Views:
436
About Allister: Specialties: Buyer's Agent, Listing Agent, Relocation The LR Group is led by Allister Lenn (407) 5...