Living In A Home For Five To Seven Years Is Renting Even A Question
The Stock Market is up the stock market is down… Is this putting Fear in the air again? Are we even vested in the markets?
For those with steady employment and or income and for those who want to stay in their home for 5-7 years . Home buying buying is probably still the best way to go. If you are paying rent that is money which pays towards someone else's property and not your own. Many say that they are not ready to own, many millennial are not looking to own, but will this be a big mistake in the long run? Will this be like those who took their money out of the stock market the last time it crashed, didn't invest again and didn't make money on the upswing?
Personally I feel that the generalization that Millennials don't want to purchase homes is probably very bad advice or something spread by builders of rental property. Have you seen the rental prices recently. As a Realtor I have rented several properties recently and I assure you the rents that are commanded are higher than just a couple of years ago. We are talking here about significant rent increases of several hundred dollars a month on homes in the Lake Nona St Cloud area.
Have you considered buying a home recently? It is one of the biggest financial decisions you likely will ever have to make. There are certain benefits to buying in comparison to renting. Possible Equity build-up, tax deductions, and you decide how to decorate and maintain.
Buying a home means you have tax deductions each year. You are able to deduct mortgage interest as well as property taxes. When you sell the money will be tax free, exempt from capital gains, as log as you meet the IRS criteria! Check with your accountant for the most updated financial advise.
When it is your very own home, as an owner you can decorate, remodel, paint, demolish and update. You are able to live our your American Dream and experiment with your own style and taste. This is something you are not able to do in a rental property. Sure some landlords are flexible but who wouldn't like it if a tenant updates a property for free.
Home owners are in charge of the maintenance. There won't be a disturbance from a service ordered by the landlord or maintenance company. You can decide when a job is done and who carries out the work. You won't have to deal with contractors who don't allow.
To view all the homes currently for sale or to contact us: www.allisterlenn.com
Tel: 407-593-8234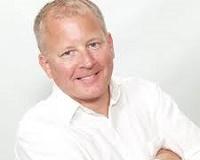 Author:
Allister Lenn
Phone:
407-593-8234
Dated:
August 23rd 2016
Views:
176
About Allister: Specialties: Buyer's Agent, Listing Agent, Relocation The LR Group is led by Allister Lenn (407) 5...