New Home Not Ready But No Where To Live This May Equate To Homelessness
When it comes to buying a new home or moving homes it isn't always possible to have a smooth transition from one home to the next.
In our current market new home builders are taking a minimum of 6 months to get the homes constructed. Some times a sale can fall through at the very last minute. I really think that buyers and sellers need to be prepared for short periods of what literally amounts to homelessness.
What can you do when you have a planned period of homelessness on the horizon and may be living with relatives, friends or in a hotel. Recently I overheard a sales associate in a new home community suggest an extended cruise. That may be a solution for some but not everyone enjoys the flexibility. You have to work to afford the new home so most people will need to be living in the area. Highly likely working too and not galavanting around the state, country or world.
If like most your company isn't paying for the accommodation and you have a brief period of time to cope with then moving your possessions in to a storage locker may be a solution. Here in central Florida there are may options available and some are under air and some are not. Depending on what you are actually putting in to storage you can make a choice whether or not the a/c option is necessary.
Here are a few options where you might consider living:
1)Move in to a short term rental. You may have to consider living in the resorts area around Orlando where there are many homes you can rent by the day, week and month.
2.)Move in to an extended Stay Hotel. There are several properties where you can get a weekly or monthly discount
3.)AirBnB - This is another option for those who may need more space than is conventionally used in a hotel room.
There are interim solutions but do not under estimate the cost of short term homelessness between properties. Whatever you do don't spend your deposit for the new place! If you have pets factor in the cost of housing the animals if this something not allowed by the hotel or landlord.
At the end of the day the period of inconvenience will pass and you will be situated in your new home before you know it. If you want to buy a home or sell a home in Central Florida give me a call 407-593-8234. My contact information is below. I look forward to getting to know you.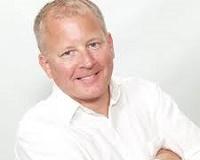 Author:
Allister Lenn
Phone:
407-593-8234
Dated:
September 18th 2016
Views:
423
About Allister: Specialties: Buyer's Agent, Listing Agent, Relocation The LR Group is led by Allister Lenn (407) 5...