Pre Drywall Inspection
When you are having a house built the inspections are always important and worth attending.Today I was out on site accompanying buyers to a pre-drywall inspection.
New home buyers are oftentimes able to make changes to floor plans. They might be bumping out a bedroom or great room, adding windows, selecting the position of a laundry, selecting an alternate master bath etc. All these changes could get missed by a builder. This is very unfortunate but in the real estate market we are in today new construction builders are some times scrambling for construction crews and dealing with many issues. Make the time to attend the walk-thrus to avoid any nightmarish issues down the road.
Today we found the rain shower was missing and the valves for the shower heads were positioned on the wrong wall. Simple fixes pre-dry wall but much more difficult, costly and inconvenient down the road. The niche in the shower was also about 1ft higher than it should have been. This is also a fix pre drywall which can be done easily and best avoided now.
Many homes are built to a simple standard but the more complicated a home is and more detailed the more important attention to detail is. I am a very visual person and also very used to having exacting buyers in my customer base. If you are going to build a home build it right and make sure that you are checking a long the way what is going on with a property and what needs to be done. It is unfortunate not enough to leave everything to the builder. In new construction something will always go wrong. That is a given, it is usually something unpredicted, however the more eyes on a project the better. When I have out o f town buyers I am also checking out their homes as if they were my own.
Thinking of purchasing a new construction home in Central Florida I highly recommend working with an agent who has done this before and knows what can go wrong. I would also prepare for the construction time to be a minimum of 7 or 8 months in the current market.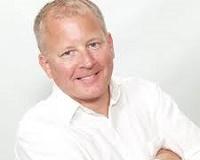 Author:
Allister Lenn
Phone:
407-593-8234
Dated:
December 4th 2016
Views:
432
About Allister: Specialties: Buyer's Agent, Listing Agent, Relocation The LR Group is led by Allister Lenn (407) 5...