Promotional Products In Real Estate
Realtors are always looking for new ways to introduce themselves to prospective buyers and sellers.
There are billions of dollars being invested by real estate brokerages and individual agents in online advertising as well as print mailings and print advertising. A surprisingly affordable and often overlooked method of reaching customers is the promo item. There are tens of thousands of ways to implement promotional items in to your marketing mix.
Some great items I have seen recently are
Water Bottles with an imprinted logo. If you are door knocking in your real estate business what could be better than let's say an imprinted water bottle with the name of a brokerage and an individual's agent's name and contact information. I am thinking along the lines of adding a tagline "Let's get Moving..." Don't you agree that if you hand over a gift someone will hold a longer conversation with you or is more likely to call you when they put their home on the market?
When you are prospecting what could be more memorable and more effective than actually handing out an individual gift to a prospect?

If you live at a beach you could consider handing out bags directly on the beach to the captive audience. On vacation I saw an agent distribute his bags at the beach and over the next few days and weeks these bags branded with the his branding appeared all over the town. What a great way to get a name out there. In the parts of the country where consumers are being forced to bring their own bags to the grocery store this would be a great way to brand too. If they use your bag they will more likely know who you are.
It would be great to know what other Realtors and brokerages are doing to promote themselves using promotional items and which items have been most effective for them. Feel free to leave comments and share your ideas. If you are a buyer or seller which items do you remember receiving from your real estate agent?
What items are on your list? Has your Realtor handed you a promo item? These items are courtesy of http://www.palmpromotional.com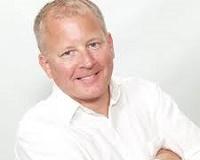 Author:
Allister Lenn
Phone:
407-593-8234
Dated:
December 22nd 2016
Views:
661
About Allister: Specialties: Buyer's Agent, Listing Agent, Relocation The LR Group is led by Allister Lenn (407) 5...